Stay informed! Visit the SA Department of Health's website for COVID-19 updates: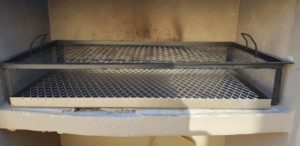 " I would like to thank you for the braai grid with supporting legs, ash pan and coal grid that you made for me. I searched the internet and eventually came across your site. I must say, the value for money is truly unexpected. A great product worth every penny and having to only wait till the next day for delivery, that was the greatest of all. I know I will enjoy many a braai this summer all thanks to Breedt Braais."
Bernard Mumble
" I would like to take this opportunity to thank Rudi for the outstanding job he did on my stand alone braai. Not only did he deliver it to my home for a small fee he also went onto making me a braai to fit into the wall space I had and a very special wine rack that is both a special feature and is sterdy and well made.Thanks to both Rudi and Veronica for their outstanding service and professional manner they run their Business"
Seshu Moodley
" What a pleasant business I did with you. Professional advise you gave – that led to correct size choice of the braai stands and what I liked most – Braai stands are custom made, any extra you need like wheels, handles and lid – as you want it, so you get it. The deal was so well completed, they delivered because I am around Johannesburg. I bought three for my church – Kingdom of Glory International Ministries – I made a promise to myself to buy a medium braai-stand before the end of the year."
Martha
" The drum braai has been a great blessing to us, DMR Westrand Biking Club as well as West Rand Bikers Church. It has been used at various occations on Friday nights for Club meetings and Youth braai's as well as various church occations. It created a pleasant atmospfere of fun and laughter and I will recommend it whole heartedly as it is also of a very good solid quality! ."
Eileen Diamond - WRBC & DMR
"Thanks so much Veronica. Absolutely love my set❤"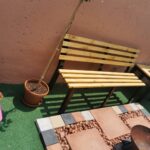 Lindley Ann Eldorado Park